Arcadia President Named Treasurer of the Building Trades Employers' Association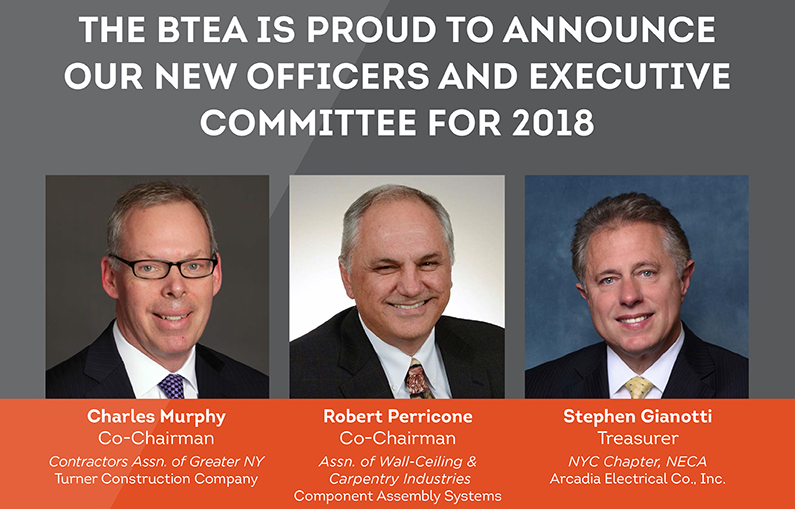 It is with great pride and excitement that Arcadia Electrical announces that our President, Stephen Gianotti, has been elected to the executive leadership role of Treasurer for the Building Trades Employers' Association (BTEA), New York's largest contractor association.

In this role, Gianotti will oversee the overall aspects of financial management for the association, work closely with other management personal to safeguard the organization's finances, insure proper funding and oversee all of the organization's fundraising.

Additionally, he will serve as the Co-Chair of both the Government/Legislative Affairs and New York State Political Action Committees. Both of those roles involve the oversight of City, State and Federal affairs that could impact the construction industry.

These are not Gianotti's first leadership roles within the BTEA, as he previously was a Board Member sitting on the Board of Governors for BTEA. An active member who holds additional leadership roles within several other industry trade associations, Gianotti is excited about this new commitment.